Dr. Genewick Family Dentistry
PROVIDING COMPREHENSIVE SERVICES FOR ALL YOUR DENTAL & COSMETIC NEEDS
Oftentimes, you have to see several dental specialists just to meet your family's dental needs, or receive a range of different procedures. NOT the case with Dr. Genewick! Our practice ensures you'll receive comprehensive services and treatments, using the most advanced equipment and techniques – all performed conveniently under one roof.
Don't wait hours just to see a dentist, schedule multiple appointments with different practitioners – or even worse – delay receiving treatment for more emergent dental issues.
Our office is ready to assist you in everything from dental implants and root canals, to preventative cleanings, whitening – and even 24-hour emergencies, when your dental issue just can't wait one minute longer.
Trust Dr. Genewick and our entire Cosmetic & Family Practice to be here for you – oral health perfected whenever we're needed – 24/7. Serving four generations of WNY families, we accept patients of all ages and our doors are always open.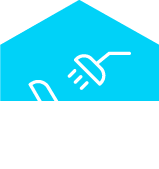 We Offer The Following Treatments & Procedures
White Fillings
Composite resins, or tooth-colored fillings, provide good durability and are a popular choice for those that prefer their teeth to look more natural – ensuring a bright, white smile.
Whitening Systems
Dr. Genewick offers professional at-home teeth whitening systems for the biggest, brightest smile. Custom-fitted kits afford exceptional results, often in as little as two weeks!
Cosmetic Dentistry
Offering the latest in full-service cosmetic dental solutions for your every need – and for every budget – whatever your goal, Dr. Genewick will work with you to achieve the best oral health and brightest smile.
Crowns & Caps
We offer a range of dental restoration options that will return functionality, strengthen damage and improve aesthetics (including color, shape and even alignment!). Experience ease of care and renewed confidence with your new smile.
Digital X-rays
Digital radiography provides a high-tech alternative to traditional dental X-rays. Our digital X-rays use up to 90% less radiation, offer higher quality, instant images for immediate review and are environmentally friendly to boot.
Oral Cancer Examination
Every patient receives a thorough oral cancer screening with every cleaning, detecting possible early warning signs and identifying areas to reduce risk.
Dental Implants
Broken or missing teeth? Gaps? Considering dentures? Can't decide? Invest in lasting oral health with the best cosmetic solutions. Achieve the look, feel and function of natural teeth. Dental implants provide lasting value and may be an option for you. Ask us how.
Invisalign
Get the world's most advanced clear aligner – the clear alternative to braces for teens and adults alike – and the virtually invisible way to improve your smile.
Bruxism Solutions
Teeth grinding or clenching – Bruxism in technical terms – can be damaging to teeth and cause related health issues. Factors such as missing or crooked teeth, or an abnormal bite, can be alleviated with a custom mouth guard, reducing oral parafunctionality activity. You have options. We're here to help.
Full & Partial Dentures
We use the latest advancements in non-metallic materials – ensuring a more realistic look while staying securely in place. They're even more comfortable! Dr. Genewick offers a wide range of choices for restoring function, providing smile improvement and achieving instant aesthetics.
Sleep Apnea Dental Devices
We offer the best in dental device therapy – oral appliances providing the most effective substitute for CPAP. Talk to us about options to reduce airway turbulence – and stop snoring today!
Family Dentistry
Serving four generations of Western New York families, we're truly your best choice in family-friendly dentistry for all ages.
Root Canals
Relieve dental pain AND save your teeth. Dr. Genewick provides straightforward procedures and restorative treatments that will keep your teeth functioning optimally – just like any other tooth. Our modern techniques and advances in technology ensure a relatively comfortable experience. And we'll walk you through the procedure step-by-step.
Laser Dentistry
Soft Tissue Diode Lasers provide a wealth of state-of-the-art dental solutions, allowing us to perform procedures faster, gentler and more comfortably – achieving pinnacle results.
Free Advice 5¢ - The Doctor Is In
Ultimately, prevention is your best medicine. The American Dental Association recommends a proper dental regimen which can dramatically decrease your risk of cavities and other dental diseases simply by:
Brushing your teeth twice daily (preferably with fluoride toothpaste)
Daily flossing
Eating a well-balanced diet
Visiting your friendly neighborhood dentist – regularly. That's us!
24-Hour Emergency Services
Evening Appointments
Comprehensive Services
Most Insurances Accepted
Friendly, Skilled Staff
Experienced Dental Professionals
Affordable Dental Services
Family-Friendly Environment
Quality Care for ALL Ages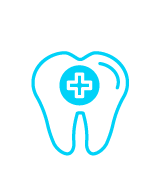 Stephen D Genewick DDS | 450 Central Ave, Suite 101, Lancaster, NY 14086
Phone: 716-684-5394
Serving Four Generations of Western New York's Families